I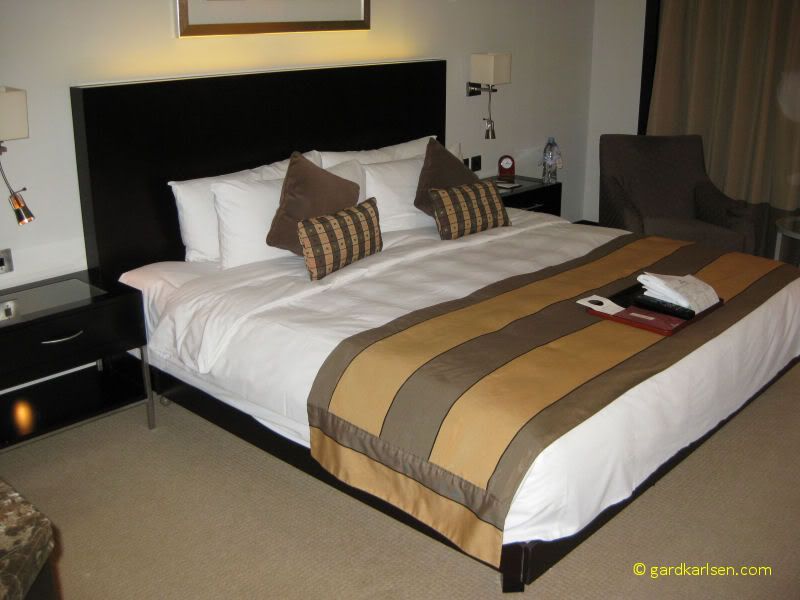 have stayed at Traders hotel in Dubai a numer of times and I have been very happy with the hotel. So when I went to Dubai in April I decided to stay at Traders Hotel to see if the hotel could be compared to the hotel in KL. I booked the room online on the the Traders hotel website and it was 540 AED (about 150 USD) excluding breakfast. I only stayed there 1 night in connection with a meeting in Dubai.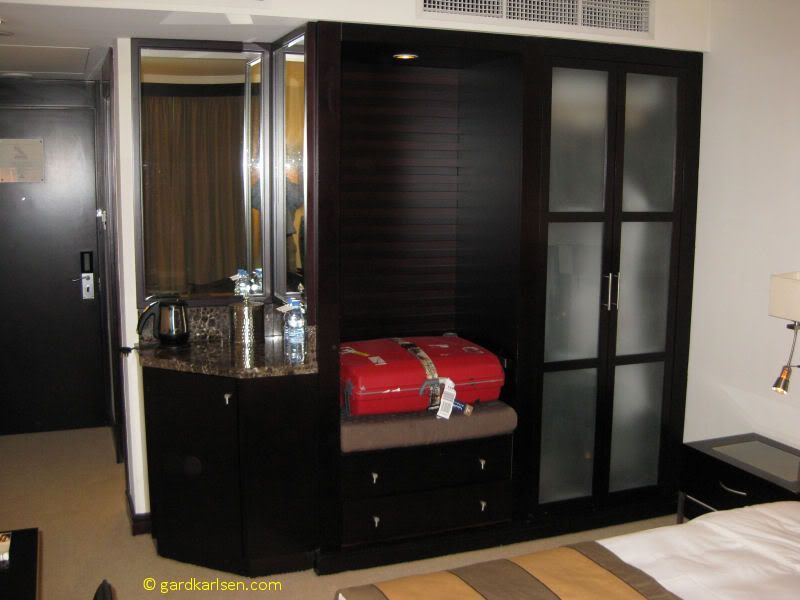 The transport to the hotel in taxi didn't cost much and it only took about 10 minutes. We came there after midnight and were quite tired…luckily the check in was fast and I got room 351. I was actually so tired that I was not about to open my suitcase so I really appreciated that there was a toothbrush/tooth paste kit in the bathroom. The room it was with beige carpet and it was dominated by the big bed (which was pretty comfy as far as I can remember). The walls were in light colors and there was a dark wood furniture that contained a place for the suitcase, a wardrobe and also space for water boiler, water etc. In front of the bed there was a desk, a chair, a mini bar inside and a small CRT TV. The internet is now included for free in all Traders and Shangri-La hotels and at the hotel the access was via cable – excellent in my opinion.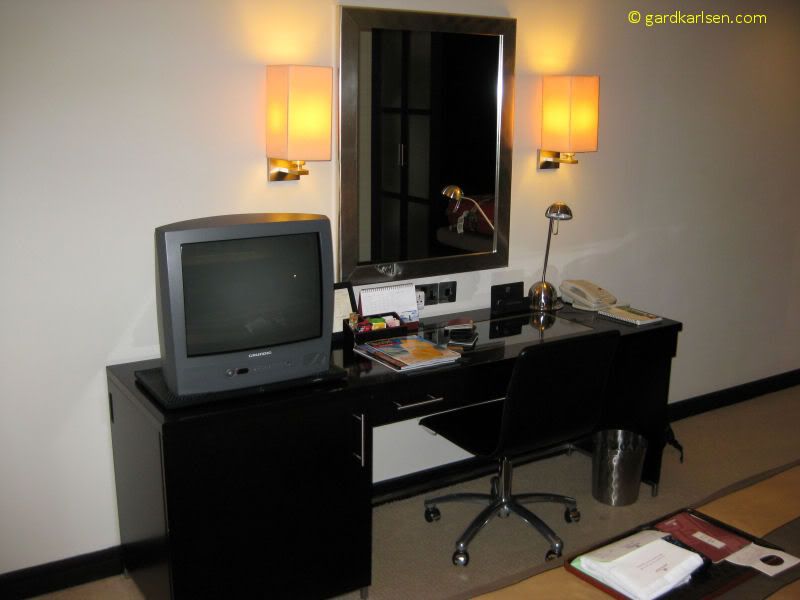 The bathroom was small but pretty smart laid out. There was a shower corner with a glass door, a small sink area, some of the same amenities that I am used to from Traders in KL (but why place them on a shelf over the toilet?) and as it was tiled it was actually pretty nice. The breakfast was not included in the room rate (my mistake) and I had to pay another 75 AED if I'm not mistaken. I always find this a bit annoying as I don't really eat that much for breakfast. But the breakfast seemed to include all the things that you would expect from a hotel breakfast.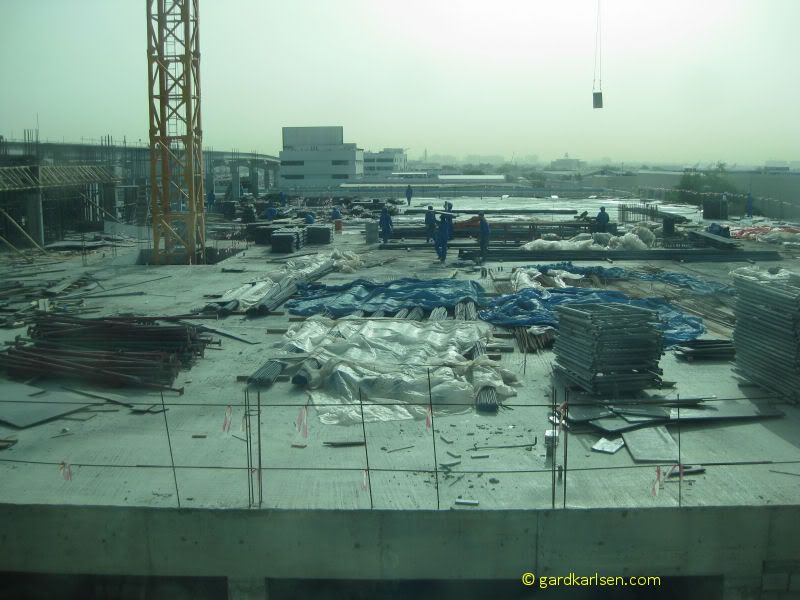 Now over to some of the things that are not that positive. When I opened the curtain in the morning I was looking straight out on a construction site – and it was really just outside the window. When we checked in a pilot came back to the desk and asked for another room as he didn't want a room facing this construction site so I can only assume that there is some noise from this site during the day. Talking about pilots and airport personnel: this hotel is so close to the airport and it seems to be used as a airport hotel both for people in transit and airline personnel. Not that that is bad but airport hotels normally has a different atmosphere than regular hotels. And as it is close to the airport you also get close encounters with planes taking off or landing which can be cool. If you are using Traders for vacation you should also note that the pool is tiny and it is indoor.
The hotel is located between the airport and the ocean on the Deira side of Dubai. It seems like the centre of Dubai has stretched out from Dubai creek towards Burj Dubai area and Jumeirah so the hotel location might not be the best.
Conclusion
I only stayed at Traders in Dubai for a night and I was planning on using it for vacation in May but I'm now having second thoughts. First of all the second thoughts are connected to the construction site outside the hotel, the location of the hotel and the tiny and indoor pool. The room itself was not bad but the hotel did have an airport hotel atmosphere. So for my vacation in May I will probably choose to stay at a different hotel.