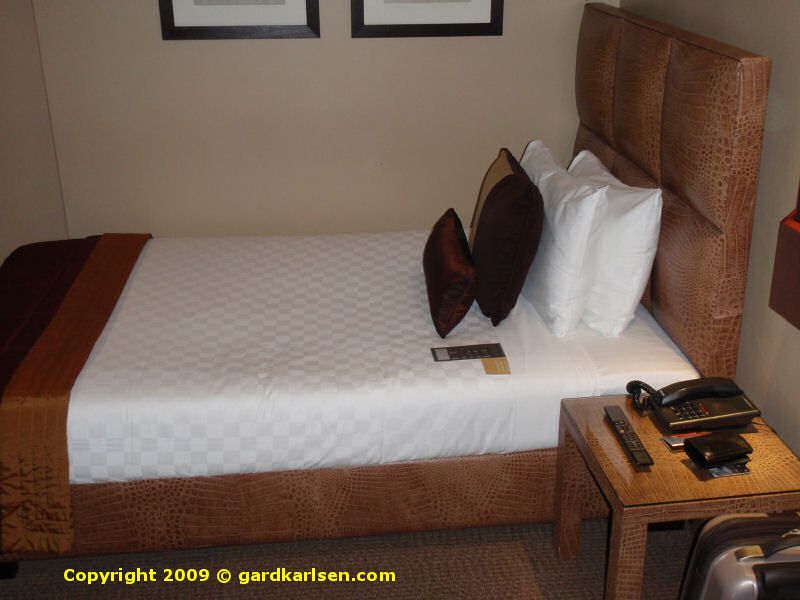 I stayed at Radisson Edwardian Berkshire Hotel in London the end of October 2008 in connection with a short trip to London. I booked the hotel in advance and paid 188 GBP. When I arrived, the check in was very fast and I was assigned to room 801 which was on the top floor.  When I first came into the room I found a small room but I was prepared for this based on the reviews that I have read in advance.  But the room itself was quite nice and seemed very organized and tidy at first glance.You can read the rest of the review by clicking the link below.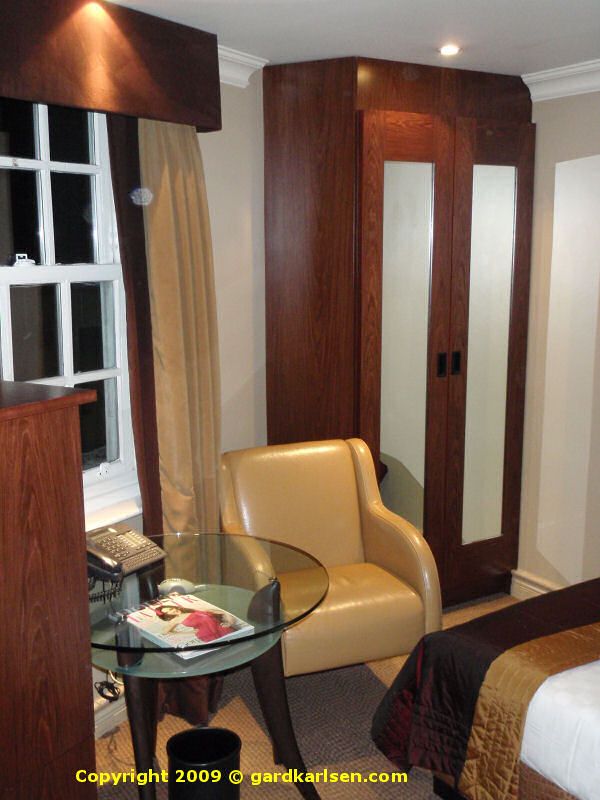 On the floor there was a "rough" carpet and the walls were in light colors. I had a queen size bed, a small table and chair, a wardrobe and a centrepiece containing the Bang Olufsen TV on top of a minibar and safe. The furniture was in dark wood and it made quite a slick contrast to the carpet and the walls. The bed was not bad at all but I would have preferred a proper duvet as I was freezing all night long when I stayed there. I discovered that there was a tiny temperature controller by the door….but I only found that the next morning. The bathroom had dark tiles on the floor and light tiles on the walls. The bathroom furniture was quite modern so I think it must have been refurbished not too many years ago. There were not that many amenities by the way: dispensers with soap and lotion, shower cap and shampoo in the shower. The bathroom was quite cold as there were no heating in the floor so the big mirror fogged up after taking a shower. It was not that easy controlling the temperature of the water in the shower either and it felt like it varied every time someone used water in any of the other rooms. But the shower was great with a proper glass door to avoid water splashing.
The location of the hotel is great. Once you step out of the door you are basically seconds away from Oxford street and right across the street was Bond underground station.
The breakfast buffet was also very nice. There was a nice selection of egg, bacon, sausages etc.
Conclusion
Radisson Edwardian Berkshire Hotel was not bad at all. The location is excellent and the rooms are modern. The rooms are tiny but what more do you need if you are only there for a night. As usual the internet was free and that is always a plus when you are on a business trip.